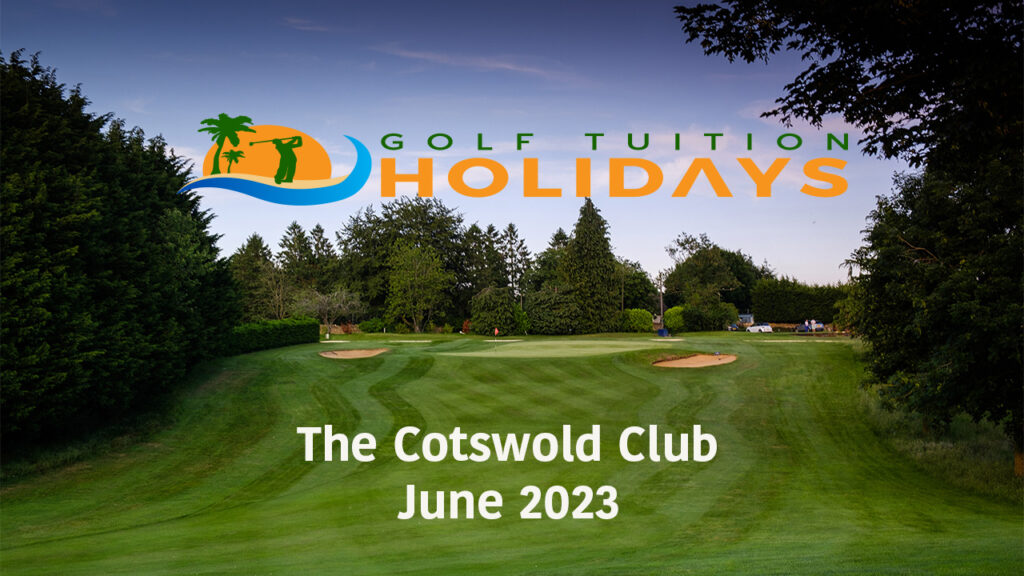 The Cotswold Hotel & Spa 19th – 21st June 2023
Hotel Du Golf 5* (Palmeraie Golf Resort)
Twin £319 / Single £399
2 Nights Half Board 
3 rounds of golf
Tuition
Situated in Chipping Norton this is an ideal location for golfers from all over the U.K. to travel to. The hotel rooms are of a modern style with a cosy comfortable stay. The golf course is regarded as one of the best in the county and with excellent short game facilities means it's perfect for one of our trips.
We are going to carry out coaching in chipping and bunkers, as improving these at any level will save you shots and lower your handicaps. On this trip we will also split the group up into two sections for the coaching. 
Group 1 – the more advanced golfer who needs to understand the more delicate chip shots and distance control form the sand.
Group 2 – the rest, where we will worked on instilling great fundamentals into your short game to make this part of your game a strength.
09:30 – Registration 
10:00-11:15 – Group 1 – Understanding different set ups for different chips
10:00-11:15 – Group 2 – Bunker set up and solid technique for successful shots
12:04 – Tee off 18 holes Individual Stableford
19:30 – Evening meal
09:30-10:45 – Group 1 – Experimenting with various bunker setups/techniques to see how it changes the results
09:30-10:45 – Group 2 – Established a solid chipping setup and technique to encourage successful chip shots
11:15 – Tee off 18 holes Texas Scramble
19:30 – Evening meal
09:08 – Tee off 18 holes Individual Stableford 
14:30 – Presentation