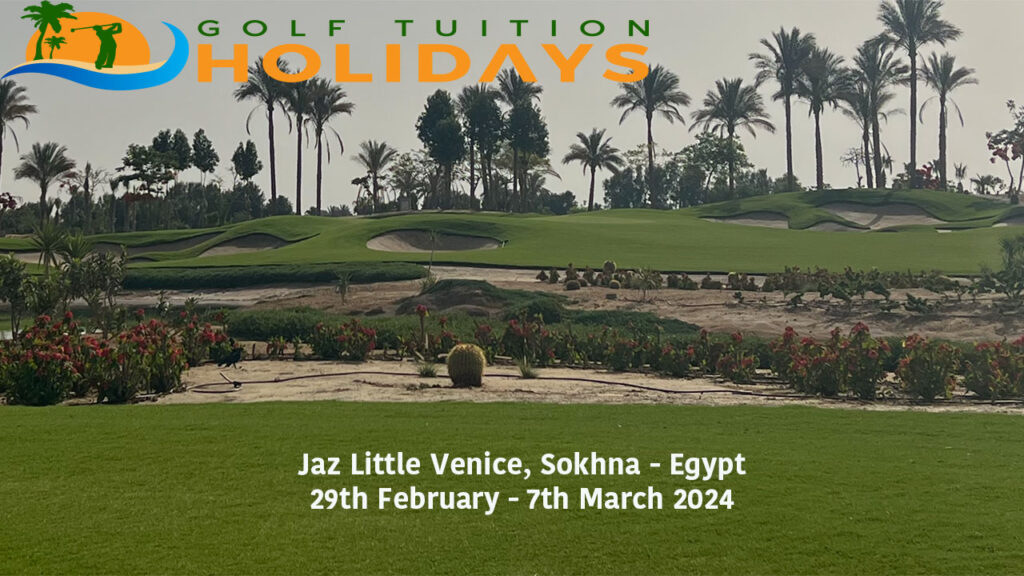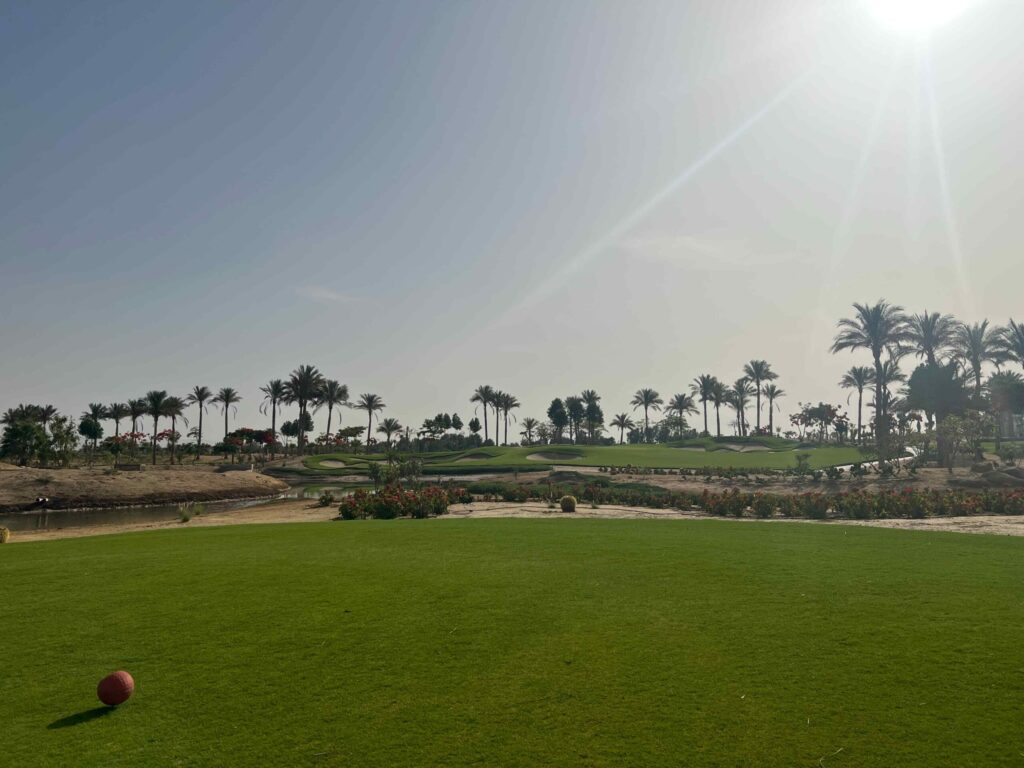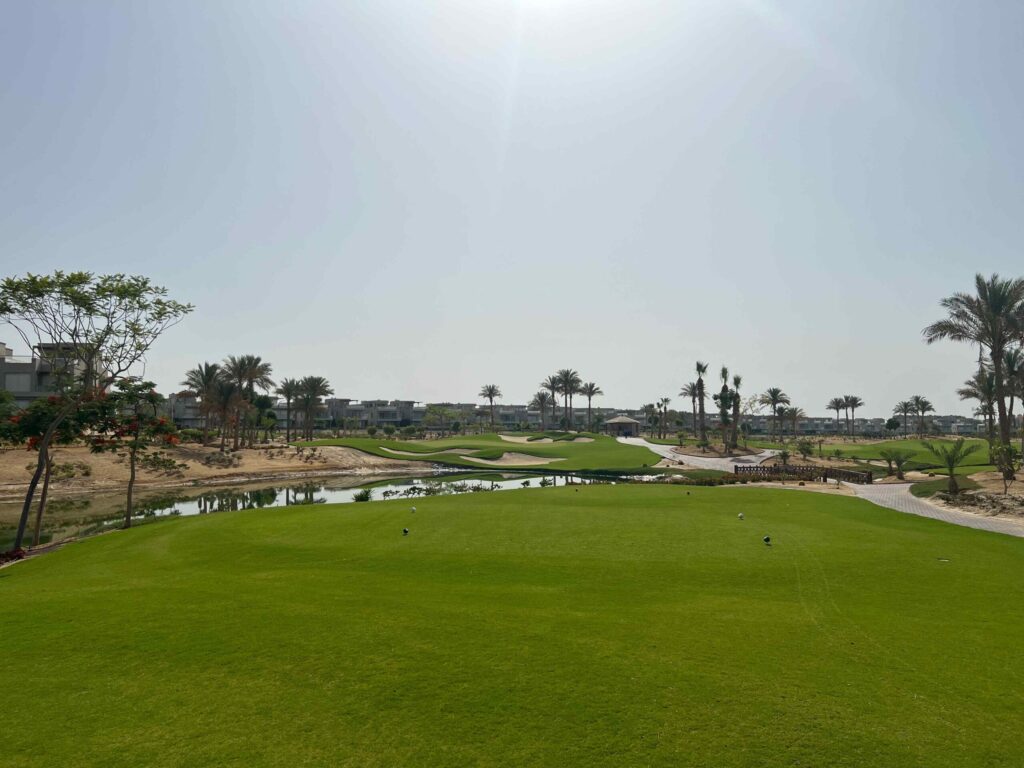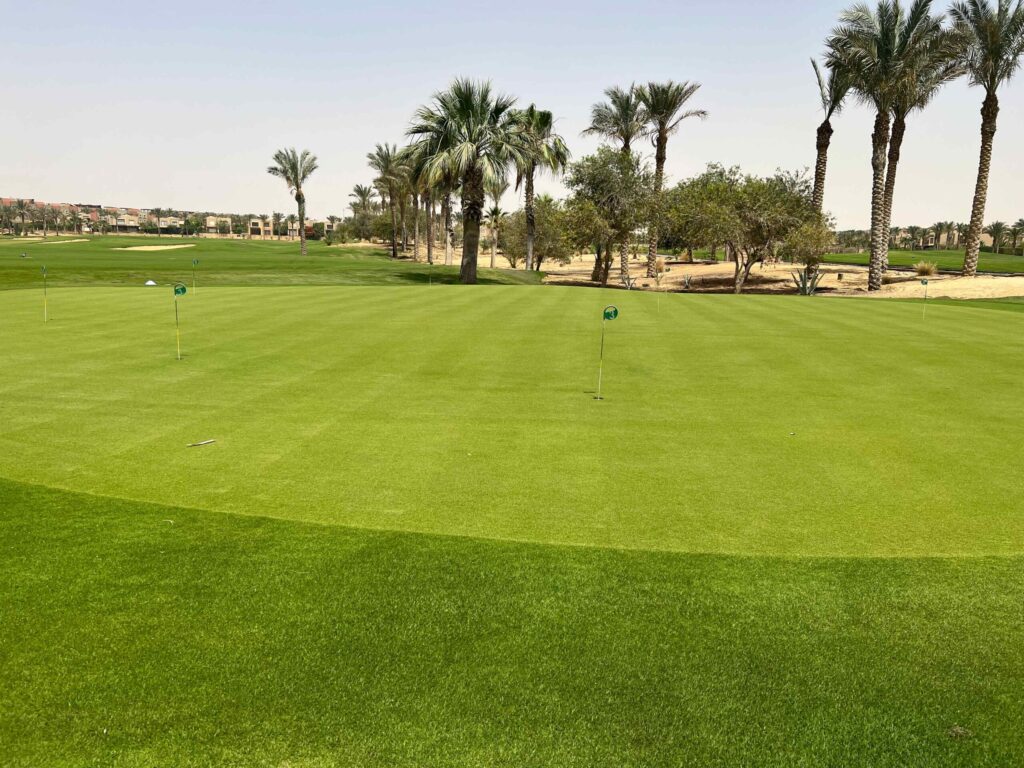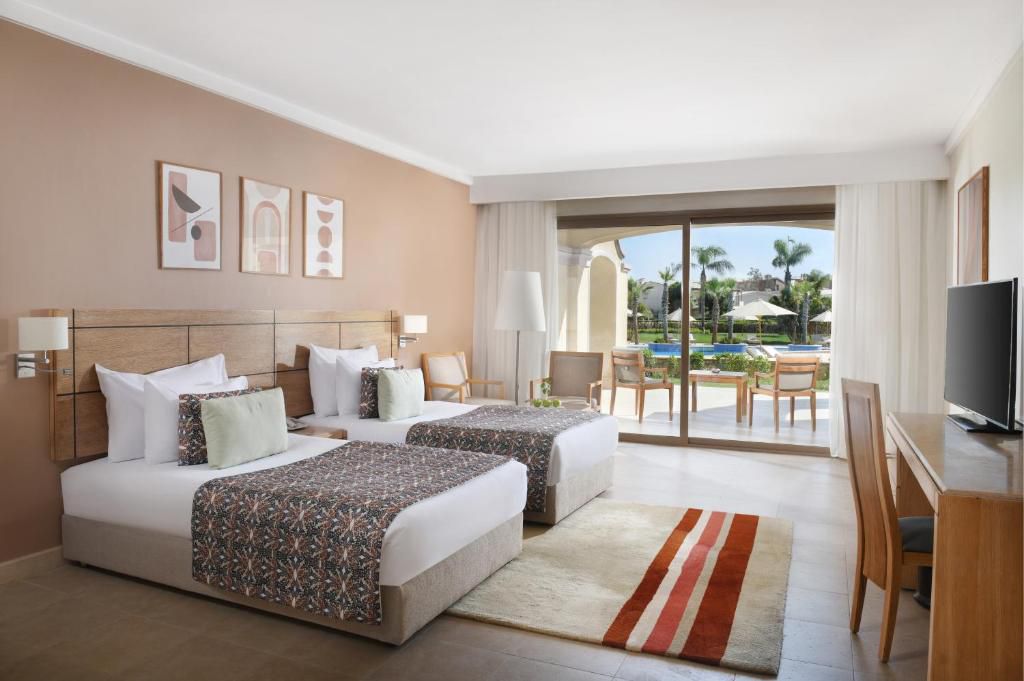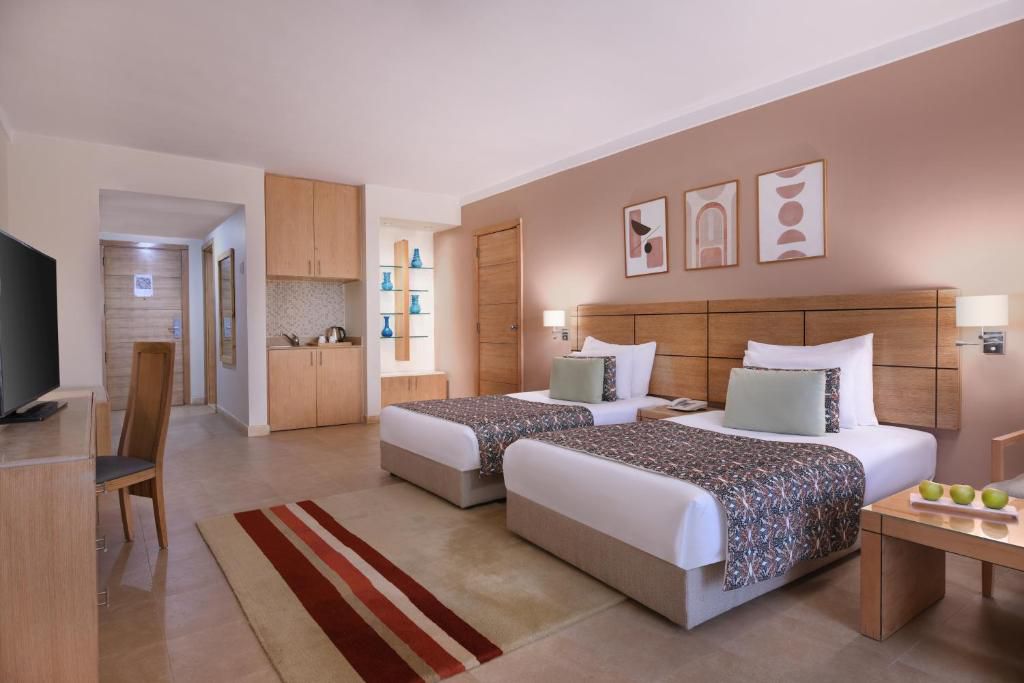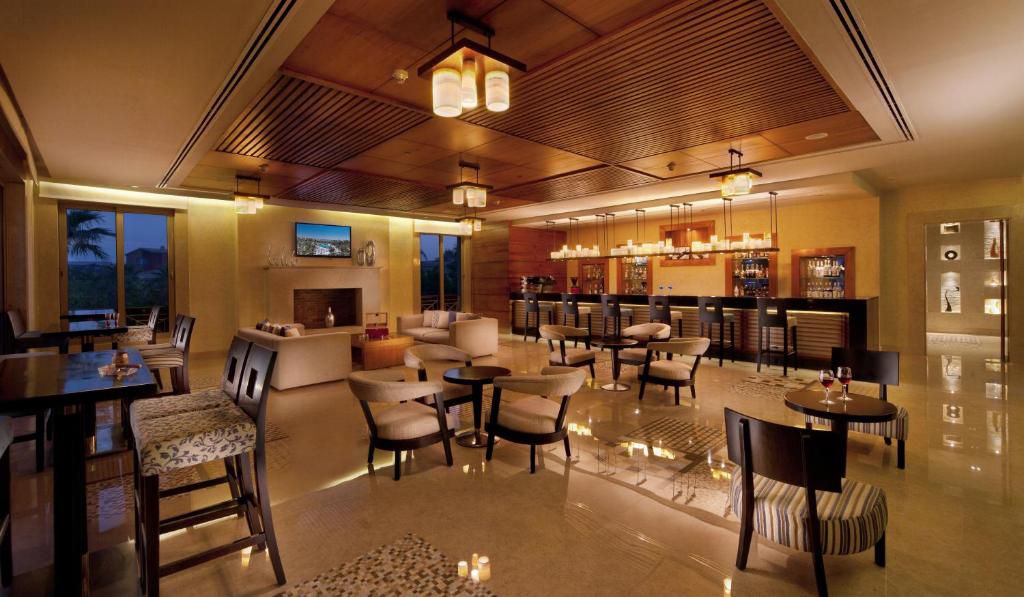 29th February – 7th March 2024
Single £1695 Twin £1445 (ex flights)
29th February – 7th March 2024
7 Nights Half Board
5 Days unlimited golf with buggies
Trip to Pyramids/Sphinx/Museum
All tuition
Unlimited use of practice facilities
All transfers
Visas
The second of our two weeks in Egypt takes us an hour from Cairo to the Red Sea where a dip after golf is only 500 yards away. This is a smaller hotel and will feel more private to our group as we will almost be exclusive. The complex has an amazing 18 hole golf course and just as impressive is the 9 hole course, which is perfect for working on your course management/thinking skills to help lower your scores. A superb grass driving range with multiple greens for targets and numerous short areas makes this a perfect venue for us.
On all playing days the amount of golf you choose to play is unlimited as well as the use of a buggy, so make the most of this before returning home to the cold. Breakfast and evening meal are included and both will be a buffet style and you won't be disappointed with the amount choice or the quality of the food.
Tuition wise there will be plenty of both on and off course guidance as we strive to improve all aspects of your game. We will cover driving, fairway strike and short game off the course and on the course we will work on how to think better/clearer when playing, to then enable you to be more consistent and perform to your potential more often. Each day we will take a small group to the nine hole course and work on course management whilst the main group play on the main course.
Just like week one, on your day off you have a choice of three options –
A trip to see the Pyramids, Sphinx and museum with lunch included.
To play the number 1 course in Egypt New Giza.
A day off
09:00-09:45 – Driving lesson or Putting Endzone
09:45-10:30 – Swap over
11:00 – Tee of 18 holes main group (hopefully from 1st & 10th)
11:30 – Course management small group 9 hole course
09:00-09:45 – Striking off grass or bunkers
09:45-10:30 – Swap over
11:00 – Tee of 18 holes main group (hopefully from 1st & 10th)
11:30 – Course management small group 9 hole course
09:00-09:45 – Alignment routine or up and over chipping
09:45-10:30 – Swap over
11:00 – Tee of 18 holes main group (hopefully from 1st & 10th)
11:30 – Course management small group 9 hole course
Choice of – Day off, visit the Pyramids, play New Giza
09:00-09:45 – Driving or pitching
09:45-10:30 – Swap over
11:00 – Tee of 18 holes main group (hopefully from 1st & 10th)
11:30 – Course management small group 9 hole course
09:00-09:45 – Swing check or chipping check
09:45-10:30 – Swap over
11:00 – Tee of 18 holes main group (hopefully from 1st & 10th)
11:30 – Course management small group 9 hole course