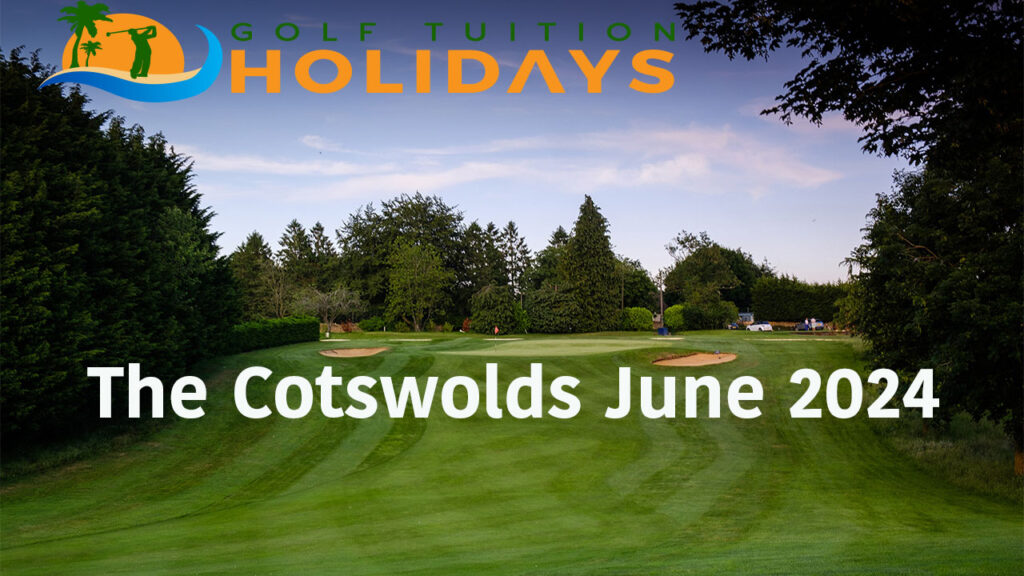 Twin £335 / Single £445
2 Nights Half Board
3 rounds of golf
Tuition
After a lovely trip here in 2023 we have re booked for 2024. Situated in Chipping Norton this is an ideal location for golfers from all over the U.K. to travel to. The hotel rooms are of a modern style with a cosy comfortable stay. The golf course is regarded as one of the best in the county and with short game facilities means it's perfect for one of our trips.
Coaching for this trip will see us focusing on short pitch shots especially where you land the ball, as well as some coaching on putting and bunkers.
09:00 – Registration
10:00 – Short pitching landing zones
10:45 – Holing out
12:06 – Tee off 18 holes
09:00 – Short pitching high and low
09:45 – Bunker play
11:00 – Tee off 18 holes
09:08 – Tee off 18 holes
14:30 – Presentation